All Custom Metal Concepts products need to be kept in a clean and ready to use state. As the threads on the GasRam, BurnSafe, and HandSafe get hot they will become very hard to turn unless they have been treated with a lubricant that will stand up to the generated heat, like an anti-seizing compound. FrogLube is shipped with your CMC device and recommend that the device be treated regularly with the product.
FrogLube is a heavy specific gravity "food grade" mixture that seeps deep into the micro spaces of the metal of our devices and acts as if to "season" the surface of the threads, and all areas treated with the lube. Once treated, fouling particles resist bonding to metal surfaces; instead, they easily wipe away or brush off the surface. It is a treatment that is absorbed throughout the GasRam or BurnSafe. FrogLube is water insoluble and will repel water and resist corrosion. FrogLube is designed, manufactured and field tested to meet or exceed the specifications of various U.S. government standards such as MIL-PRF 63460E and MIL-PRF-680.
After using the GasRam or BurnSafe, when the device is still warm, not hot, it is a good time to apply FrogLube into the treads as the heat will accelerate the absorption into the voids of the metal. After treatment, you should notice a marked reduction in friction. It is not necessary to do this after every use, but should be done before storing and at regular intervals. You should ensure the excess FrogLube is removed by wiping with a clean cloth.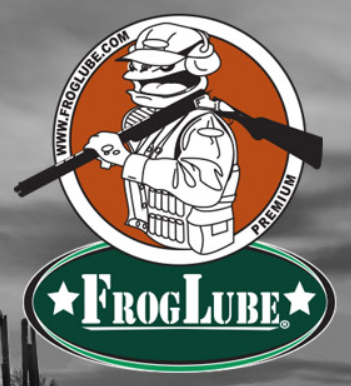 Paste and Liquid are available