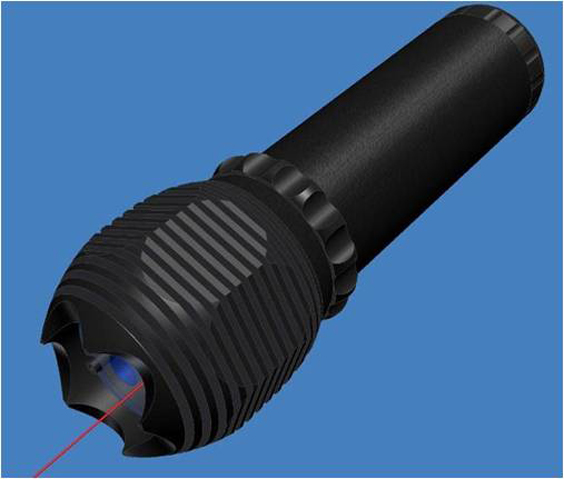 The Victory Light is the first flashlight in the world to effectively combine a temporary blinding 1,000 lumen flashlight and a high powered pepper spray delivery system into one versatile self-defense tool that has been designed specifically to shave seconds off the reaction time to a potential attacker.

In a stressful situation, where seconds count, the Victory Light could virtually mean the difference between life and death for both the professional and average citizen.

With over 25 industry first features, the Victory Flashlights could be considered the most useful self-defense device on the market, bar none. The device will even have the ability to charge a cell phone. Our innovative accessory line includes a quick release holster, solar battery charger, signaling cone, adjustable tri-pod, and many other professional tool attachments.

Studies show that the more gear an officer carries the more prone they are to injury. Presently, officers carry their pepper spray and flashlight in two different areas on their belt. Since both hands are occupied when using these devices together it prevents them from being able to quickly grab their firearm, baton, or radio without re-holstering or dropping one of them.

The Victory Flashlight solves this issue by not only combining two of the most essential tools in an officer's arsenal, but also by freeing up valuable utility belt space and overall weight. With the guidance of retired Sheriff's Captain, Dennis Cole (considered by many to be the foremost expert in the nation on pepper spray) as our company's CEO, the flashlight's design and features have been tailored to solve the known issues in that profession.

Since the start of this project it has been our goal to create a device that would answer the gaps in the market and would be the world's best self-defense tool.